At Biss Lancaster, along with co-founding their youth marketing division BL Alternative, I managed three very enjoyable Bertie Bassett campaigns, all of which won industry awards. These included Re-turn Bertie (PRCA commendation) and Bertie Goes to Sotheby's (PRWeek Best Promotional Campaign).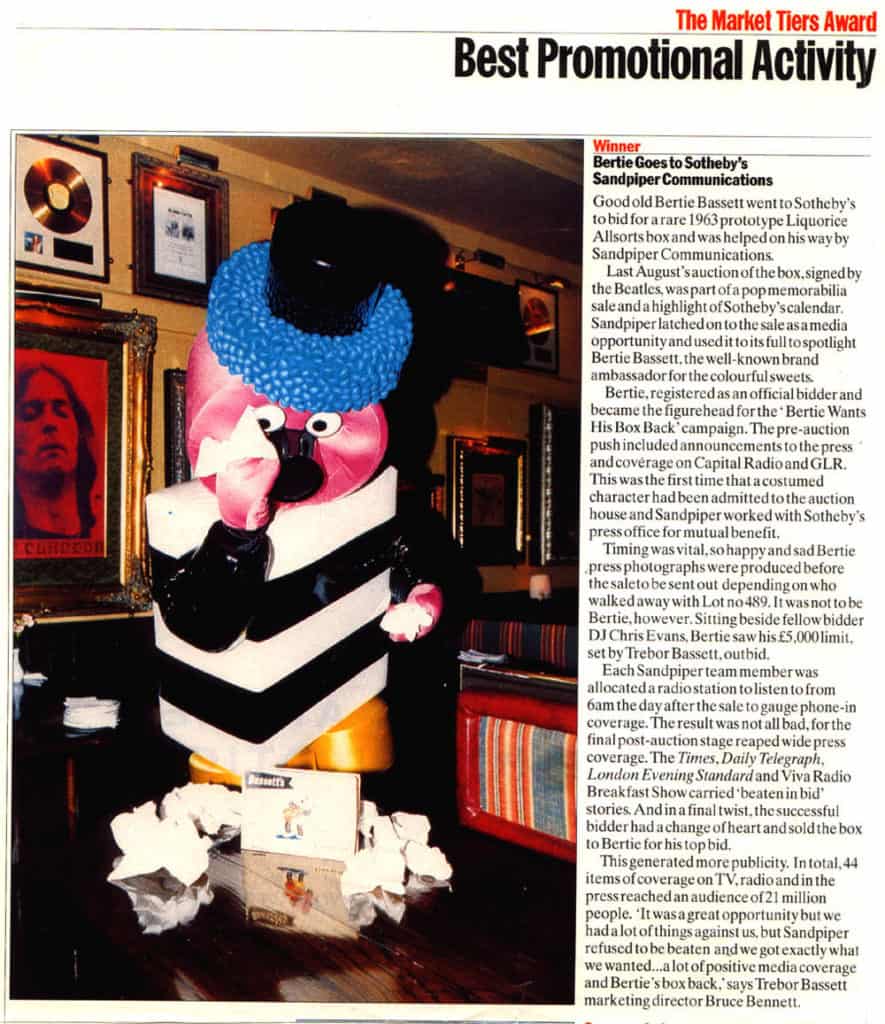 A little later I compiled a programme of events publicising a huge Bertie-shaped hot air balloon which culminated in persuading Southwark Council to allow us to tether the 155ft tall balloon on a key route at the London Marathon. The balloon featured prominently in TV coverage of the race, reaching 33.5 million people and equating to an ad spend of £350,000. Bertie Bassett Flies High won us the PR in Food MarketingBronze award from Marketing magazine.
I was delighted to have carried out numerous media interviews including Radio 4's Start the Week as 'Bertie's Business Manager'.
Pictured above is a stunt I staged outside the Chelsea Harbour Club for a piece in the Daily Star: Bertie is pictured with a mystery blonde…