Blueback was a London-based upmarket private hire car company.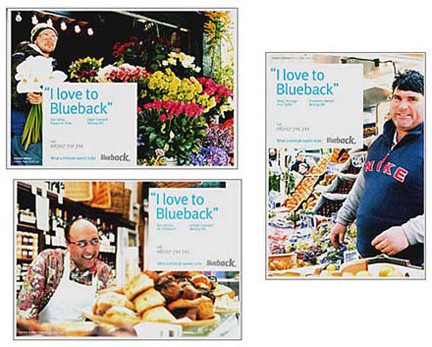 To increase local relevancy I suggested featuring stylish photographs of colourful local characters who everyone would recognise.
After we'd delivered them to local homes and businesses, Blueback was inundated with calls. This proved to be first step in building a strong and loyal customer base in one of the most affluent areas of London.