I haven't had fantastic experiences with AliExpress. From an electric toothbrush which arrived, and having turned it on, refused to turn off despite how hard I pressed 'off'; to two cases of AliExpress claiming I had received goods which have never arrived. In the first instance, AliExpress were adamant my item had arrived 'because the tracking said so', and it was only when I raised a dispute with PayPal that I received a refund (from PayPal, not AliExpress) – which was a great relief; although frustratingly I was not refunded the postage cost that I had initially paid for.
This time, however, knowing how unreliable AliExpress tracking can be; when I received a cheap, crappy dashcam that I hadn't ordered, which had originated from China, I was careful to picture everything and document absolutely everything – being confident it was likely to be yet another mistake by AliExpress.
Having contacted customer service, I was assured I would receive a refund; and that a label would be made available to return the dashcam to China. I also raised a dispute with AliExpress, and this morning received notification that they 'require further evidence' and have – again – refused my refund of £129.44.
Here, in full, is the response I have sent to AliExpress this morning:
 "I find your response incredibly disappointing and is the second example of inadequate service I have received from AliExpress. I paid for an expensive camera accessory for £129.44, and have been sent a very cheap dashcam camera that I didn't order – what arrived was significantly not as described, as it was simply not what I ordered.
"I received an email from you on 21st February that order 8162199677086517 from Knight Digital Equipment Store had been delivered (see upload 1). Furthermore, on your tracking, it also showed order 8162199677086517 from Knight Equipment Store had been delivered (upload 2).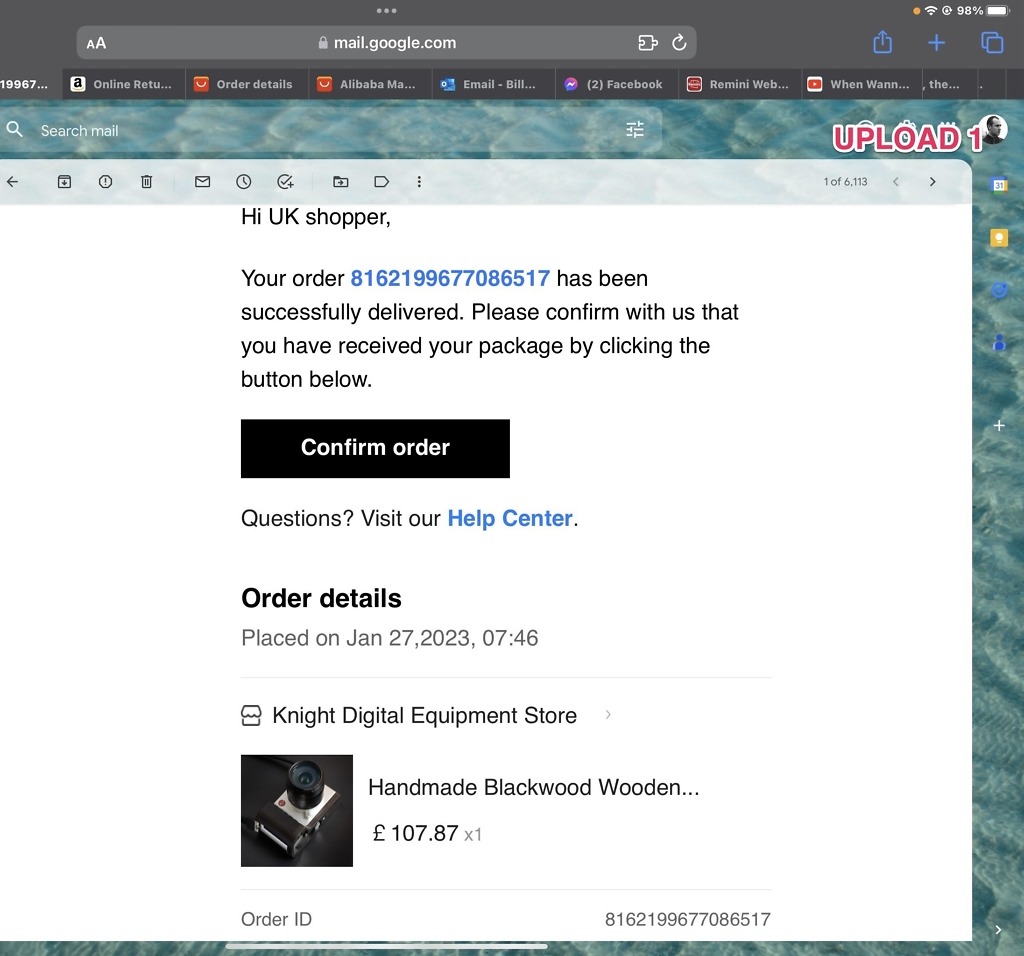 "However, what arrived on the morning of the 21st February was the cheap dashcam camera, which I never ordered. (See upload 3). I have also pictured the label and packaging (see upload 4). I immediately contacted Knight Digital Equipment Store and sent them the same pictures I have sent to you.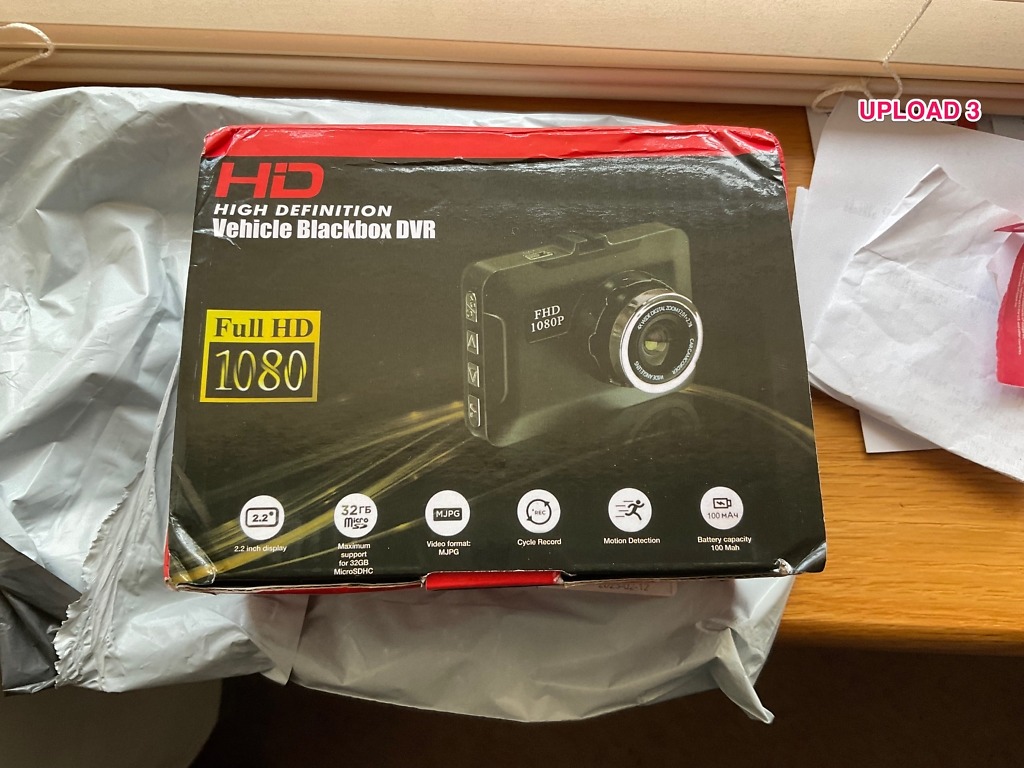 "You can see their responses on upload 10 and upload 11. They accepted no responsibility, instead claiming that the mistake had been made by you, AliExpress. I then lodged my dispute with AliExpress, uploading the necessary evidence.
"I also contacted your customer service, and was told I would receive a refund (see upload 12). I was also told by a second customer representative that, after you had investigated, I would find a 'return label' on the dispute page which I would download to return the dashcam I never ordered to you. This conversation is pictured in upload 13.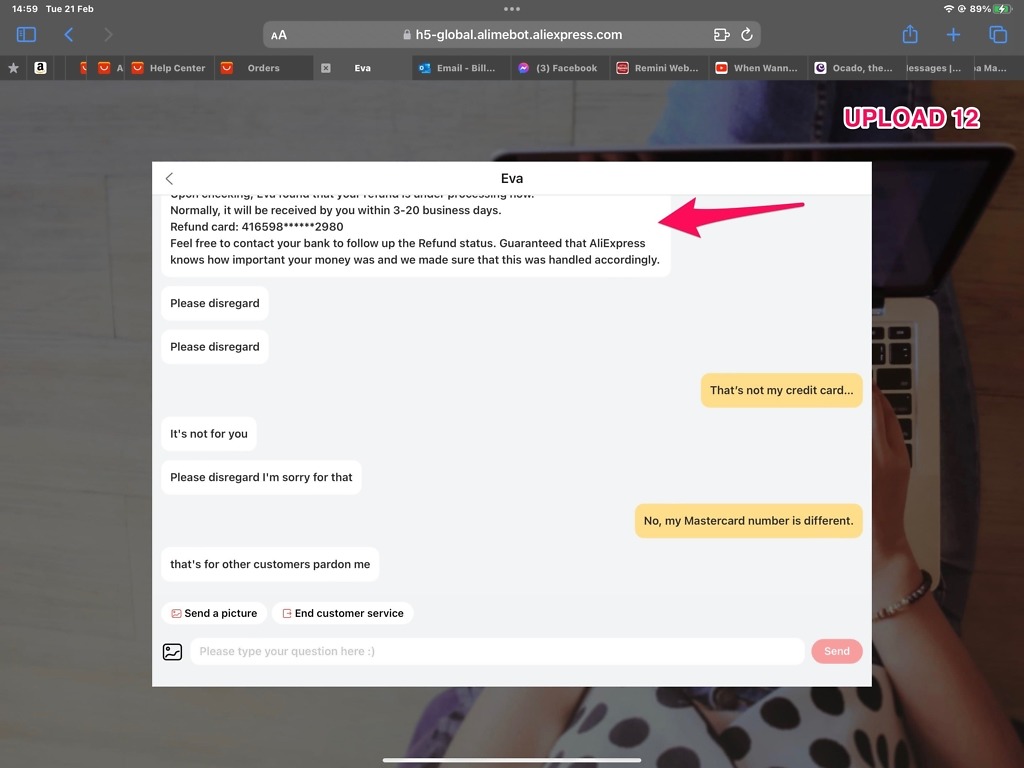 "I was also told in the conversation with YOUR customer service rep that as soon as the unordered dashcam was received, I would receive a full refund. and would need to reorder the hand grip for my Leica TL2.
"Once again, your response is inadequate, disappointing and infuriating, and only makes me lose even more confidence in AliExpress, and this strengthens my conclusion that your platform is untrustworthy and unsafe for UK and overseas consumers.
"I look forward to a full refund – which I hope will be issued urgently; otherwise I will have no hesitation in once again lodging a complaint about your platform with PayPal."
I'm still awaiting a response from AliExpress.